After boycotting the traditional Christmas colour palette for many years, we're going back to basics. This year, that's exactly what inspired us, but we did make some changes to match Jarabina's signature colour-sensitivity. The red is burgundy, with some terracotta and pale pink and the green is muddy, dark pine or on the opposite end of the spectrum, very sharp. We've also remained true to the classic earthy and ivory tones.
As always, you can look forward to our Christmas wreaths, hanging or regular, in this very vibe, along with beautiful candles and candle holders by e&e.
Opulent Christmas cloud floating above the festive table is completed with dramatically angled moss branches, hanging amaranthus and fluffs of statice.
All the candles and candle holders may be found in our eshop.
Location: Jarabina Factory
Photo: Janca Korcek
Models: Etela & Ildikó & Nanovo
Baked goods: Natália Jablonková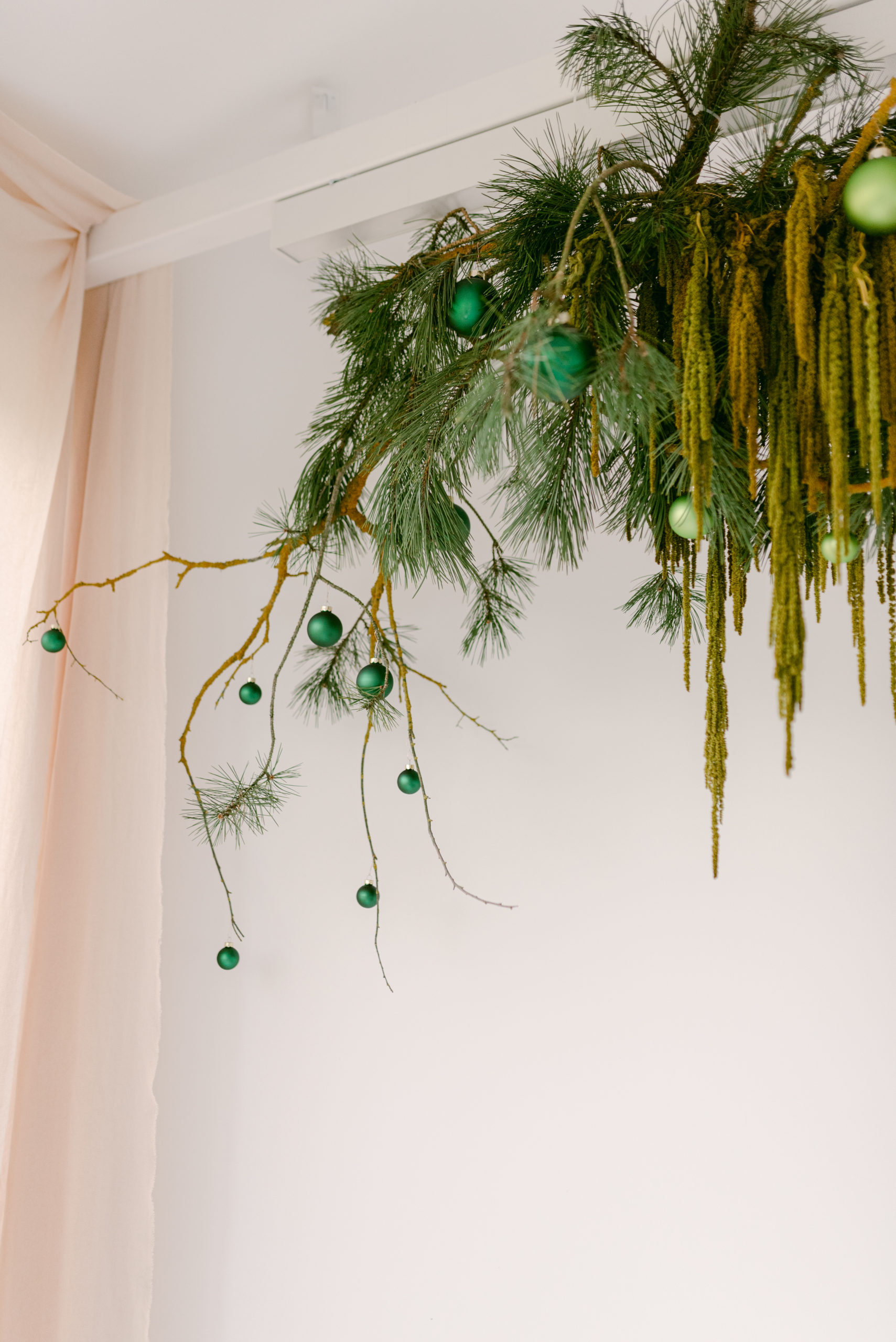 angular branches covered with moss, hanging amaranthus, pink peppercorns and subtle glass decorations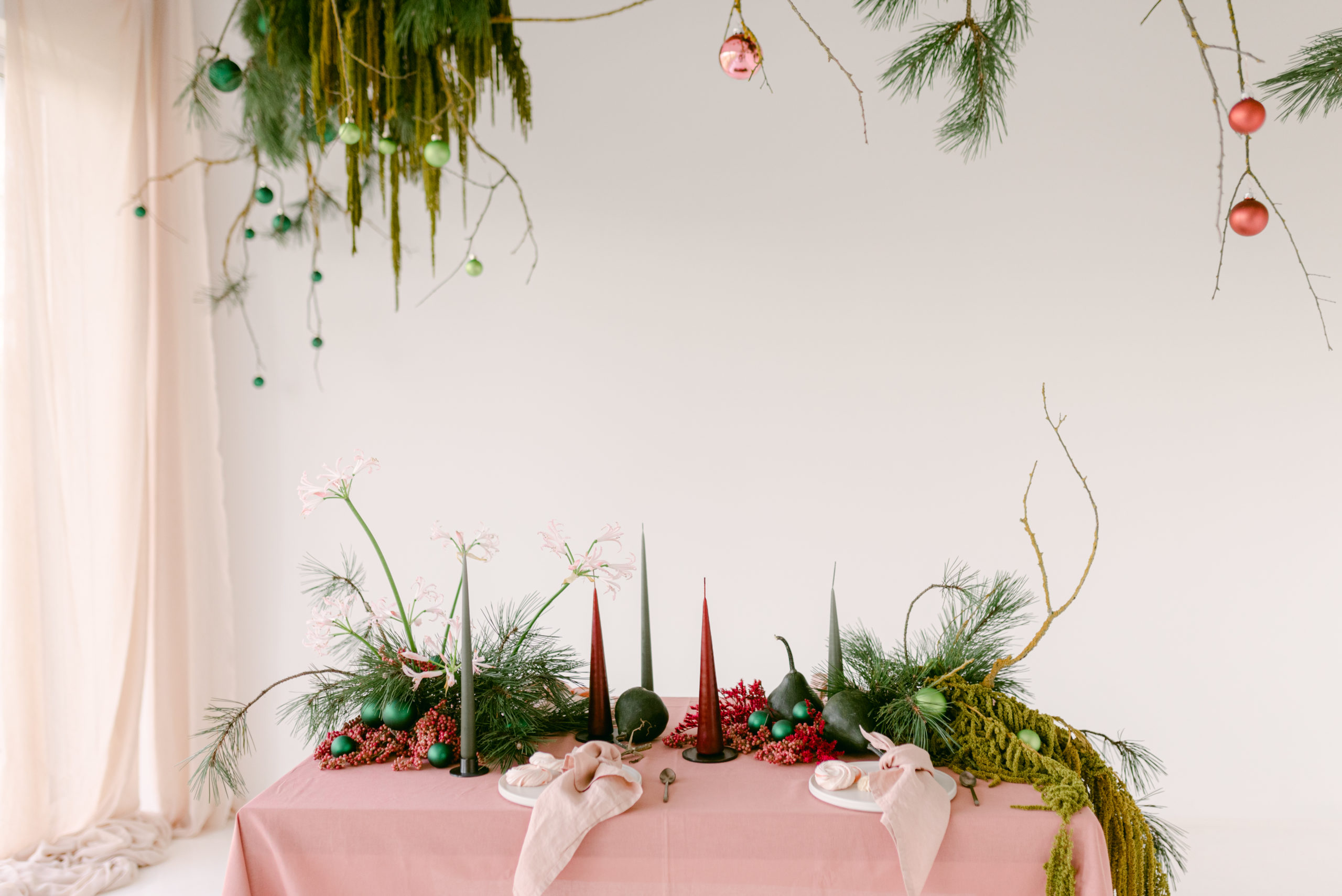 inspired by traditional palette, executed in non-traditional shades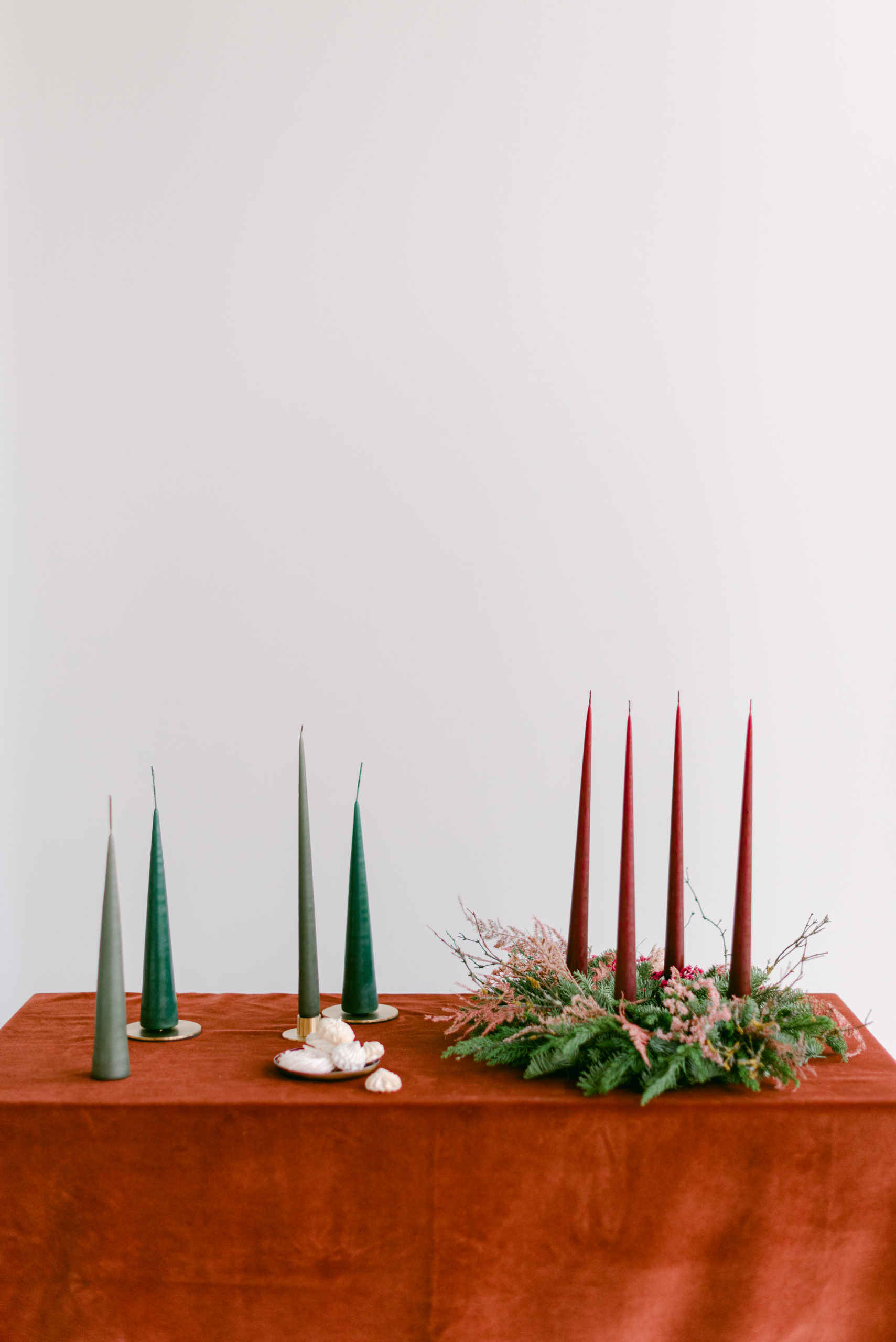 our traditional wreaths with candles by e&e in three different sizes, made from natural materials, beautiful even after they dry out