The stage by the main table was decorated with an airy floral installation, and the tables themselves were laid with flower arrangements, bigger and smaller, using pink grape clusters and delicate ikebanas.
Venue: Emil
Photography: Janca Korcek
Emil is a beautiful space in the historic Mirbach palace, current residence of the Bratislava Gallery. With a gorgeous courtyard, it gives a vibe of a small Italian town. A great new place on the mini map of Bratislava, for events and more.
Our autumnal floral design for Tomas and Anita's wedding consisted of various tones of purple – from pale hues of dried sea lavender, through dahlias in tones of white to purple, to pale maroon shades. We also used purple astras and verbena with blue details.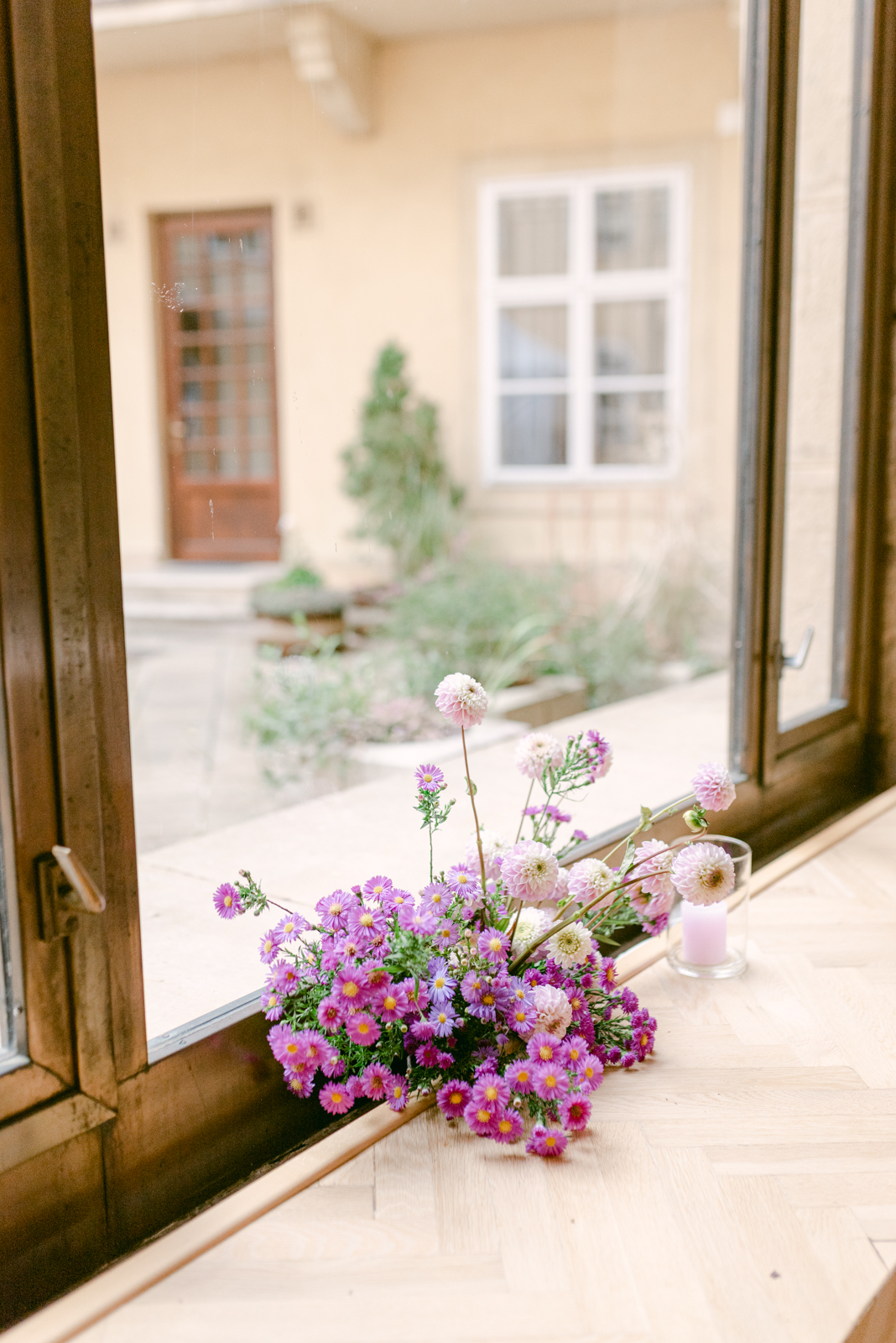 historic late baroque palace,
hardwood oak flooring,
majestic arches and intimate courtyard
view of the courtyard with a fountain adorned with Triton and nymphs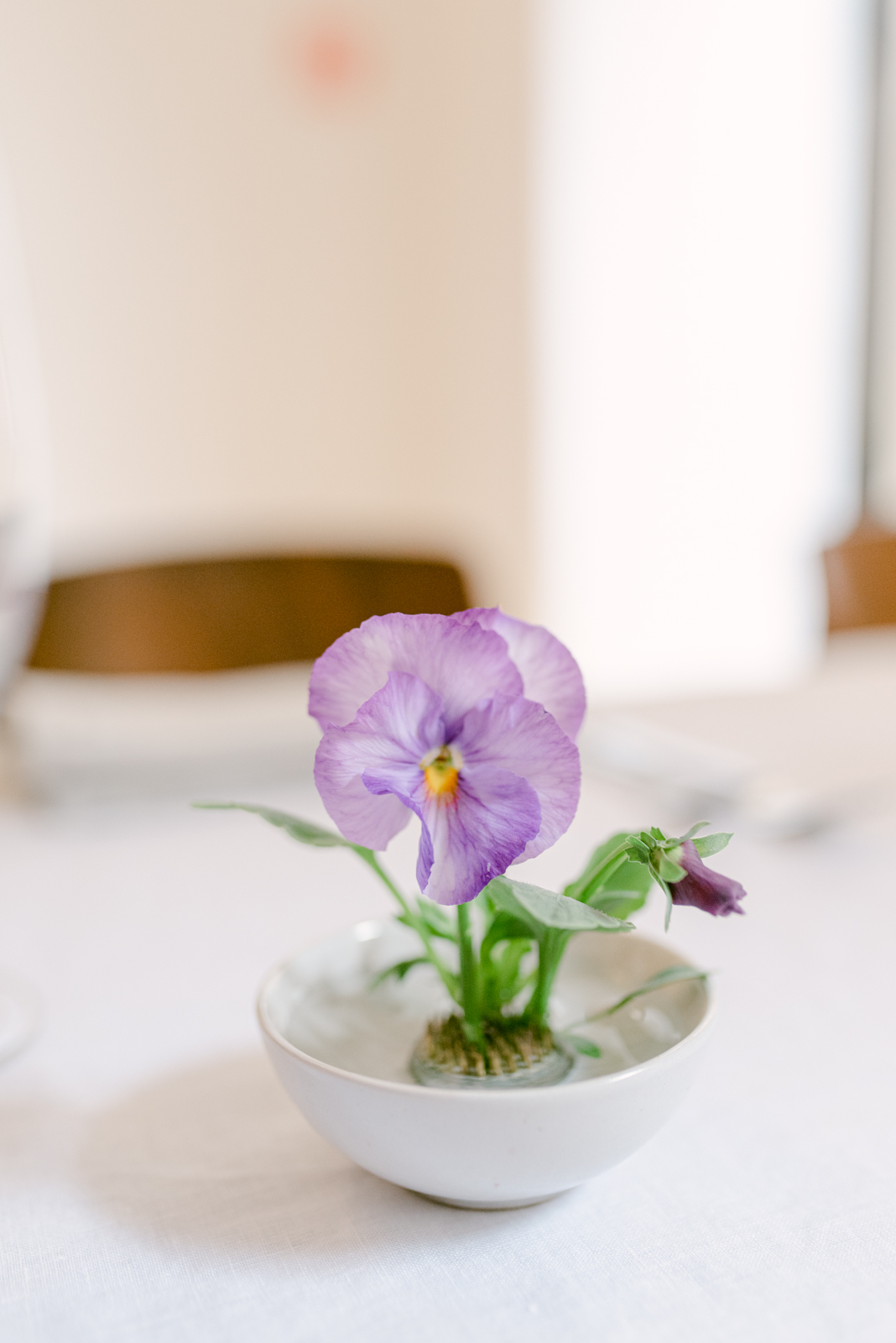 fresh seasonal structures interlinked with the dried ones, all in purple tones, alongside linen and bunches of grapes