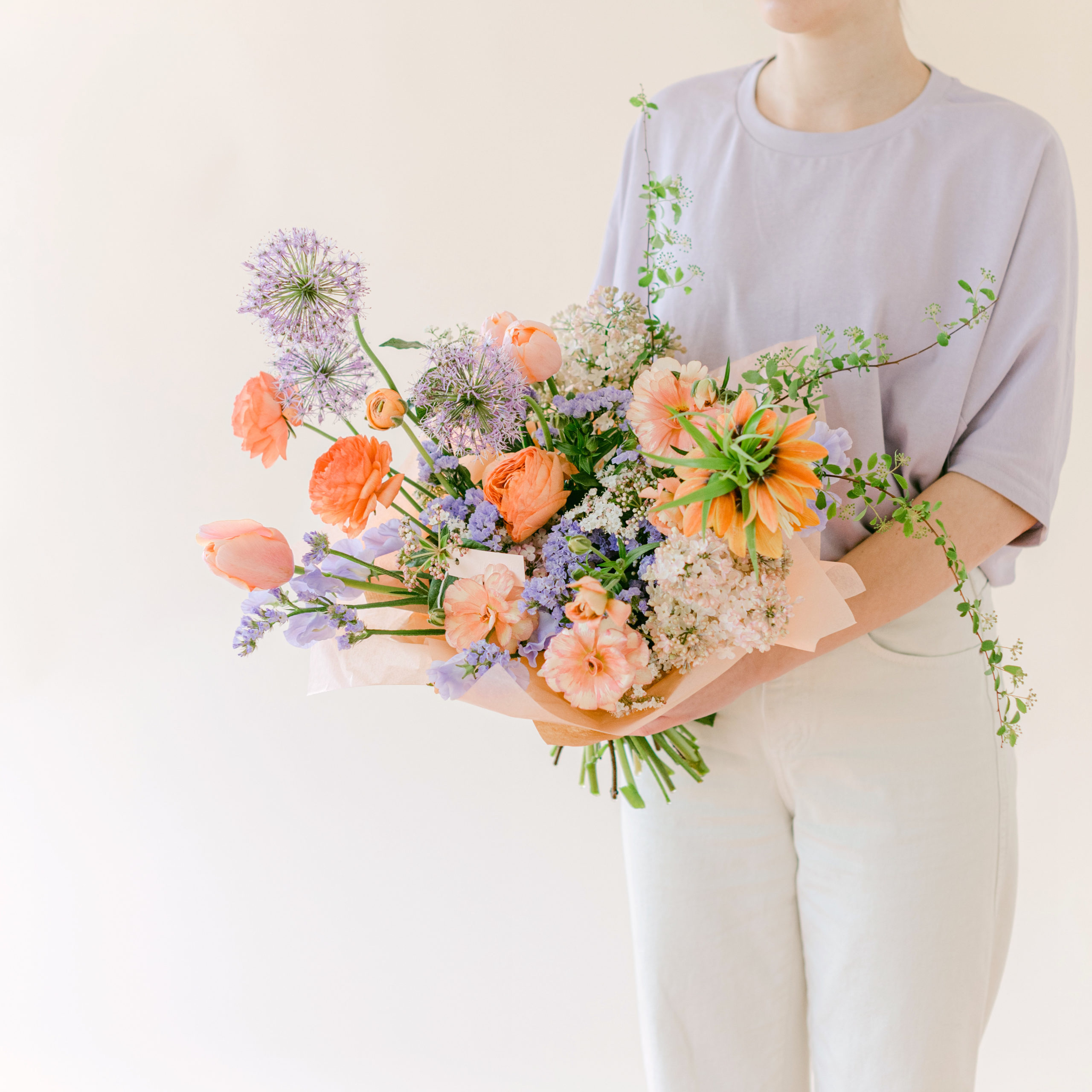 Jarabina bouquet – delivery & pick-up
Treat yourself or your close ones to a bouquet full of the most beautiful seasonal flowers available. Each week, you will find a new colour scheme. From spring to autumn, the vast majority of our floral portfolio comes from the local farmers.
Order your flowers for a delivery in Bratislava or pick them up in our Jarabina store during our opening hours. We deliver from Monday to Friday in the afternoon hours.
We deliver in the Bratislava area, from Monday to Friday, between 12:00 and 16:00. If you wish for a more specific time, please make sure to include this in the note section and if this is feasible, we would be happy to oblige.
Using the most beautiful seasonal flowers, Jarabina curates a new colour scheme every week, which is why the bouquets differ from week to week.
For more information on the current availability of the seasonal flowers or details on this week's colour scheme, please reach out over the phone or directly in our store during the opening hours.
If we're unable to reach you during our delivery hours, you may pick up the bouquet the following working day in our store on Dunajska street.
The cut off for a delivery order is by 11:00 on the day you wish the flowers to be delivered. For an in store pick up, you need to place an order by 18:00 on the day and you may do so over the phone or in person.